INNOVATIVE BEVERAGE COASTER ADVERTISING
PUB GLASSó20 OZ.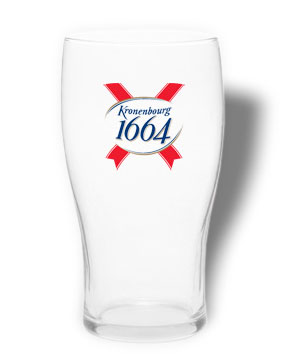 The standard for British pubs—the Pub Glass can be custom-imprinted with your logo/message and accommodates an imperial pint (20 oz.). Manufactured by Libbey in the U.S., these high-quality, commerical glasses are made to last.

With our low minimum, almost any size brew pub can afford custom pint glasses. Use them in the pub and also offer them for resale—with an average MSRP of $7.95 turning your custom glass into a new revenue stream.
We offer two different decoration methods: screen printing or laser etching. Pricing for our most popular options are listed below.

Production turnaround: 5-10 business days.




LOYALTY PRICING
| | |
| --- | --- |
| PUB GLASS—SCREEN PRINTED | 1-color, 1-location |
| 36 quantity | $4.27 per unit |
| 72 quantity | $2.92 per unit |
| 144 quantity | $2.47 per unit |
| 288 quantity | $2.38 per unit |
| 576 quantity | $2.29 per unit |
| 1,008 quantity | $2.20 per unit |
| Plus $50 Set-up Fee | |
| PUB GLASS—SCREEN PRINTED | 2-color, 1-location |
| 144 quantity | $3.37 per unit |
| 288 quantity | $3.19 per unit |
| 576 quantity | $3.01 per unit |
| 1,008 quantity | $2.92 per unit |
| Plus $100 Set-up Fee | |
| PUB GLASS—SCREEN PRINTED | 4-color, 1-location |
| 144 quantity | $4.95 per unit |
| 288 quantity | $4.77 per unit |
| 576 quantity | $4.59 per unit |
| 1,008 quantity | $4.50 per unit |
| Plus $200 Set-up Fee | |
| PUB GLASS—GLASS ETCHING | 1-location |
| 36 quantity | $6.43 per unit |
| 72 quantity | $5.08 per unit |
| 144 quantity | $4.63 per unit |
| 288 quantity | $4.54 per unit |
| 576 quantity | $4.45 per unit |
| 1,008 quantity | $4.36 per unit |
| Plus $50 Set-up Fee | |
| | All pricing is in US dollars. Pricing subject to change without notification. |
| Don't see the option or quantity you're looking for? | Please call 1.877.423.2627 or email sales@adcoasters.com |