BEVERAGE COASTERS AND MORE
3.5 X 5-INCH RECTANGLE (POSTCARD)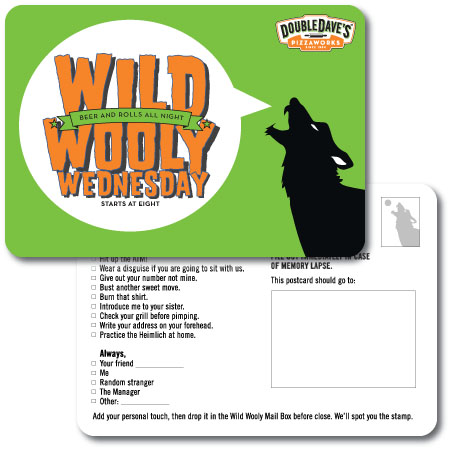 Looking for something unique? Consider our 3.5 x 5-inch Rectangle coasters. Use this unique shape to market your happy hour, gather customer feedback, or develop a competition to see who can mail back the coaster from the most remote postmark. Choose from 3 stock weights (thickness).

Stock weights (approx.):
Light wt. = 40 pt. (thickness of a dime)
Medium wt. = 60 pt. (thickness of a penny)
Heavy wt. = 80 pt. (thickness of a nickel)
Please email your mailing address for samples.

Production turnaround: 2-3 weeks after proof approval (typical).
Recycled Stock • Agri-Based Inks • Made in the USA





PRICING
| | |
| --- | --- |
| LOW QUANTITY | Using our Gang-Run Program |
| LIGHT WT. | 4-COLOR PROCESS, ON BOTH SIDES |
| 2,500 quantity | $725.00 |
| 5,000 quantity | $1,125.00 |
| 10,000 quantity | $2,210.00 |
| MEDIUM WT. | 4-COLOR PROCESS, ON BOTH SIDES |
| 2,500 quantity | $755.00 |
| 5,000 quantity | $1,165.00 |
| 10,000 quantity | $2,285.00 |
| HEAVY WT. | 4-COLOR PROCESS, ON BOTH SIDES |
| 2,500 quantity | $855.00 |
| 5,000 quantity | $1,295.00 |
| 10,000 quantity | $2,570.00 |
| | |
| HIGH QUANTITY | Using our Custom Program |
| LIGHT WT. | 4-COLOR PROCESS/BLACK |
| 25,000 quantity | $3,030.00 |
| 50,000 quantity | $3,810.00 |
| 75,000 quantity | $4,095.00 |
| MEDIUM WT. | 4-COLOR PROCESS/BLACK |
| 25,000 quantity | $3,275.00 |
| 50,000 quantity | $4,115.00 |
| 75,000 quantity | $4,585.00 |
| HEAVY WT. | 4-COLOR PROCESS/BLACK |
| 25,000 quantity | $3,580.00 |
| 50,000 quantity | $5,200.00 |
| 75,000 quantity | $5,850.00 |
| | All pricing is in US dollars. Pricing subject to change without notification. |
| Don't see the option or quantity you're looking for? | Please call 1.877.423.2627 or email sales@adcoasters.com |